NEW: Bicycle bar bag & hip bag - Bomence artist
Normal price
Selling price
$45.00 USD
Basic price
Per
Sale
Sold out
The 5-in-1 Bomence Artist handlebar bag can be worn as a hip bag, shoulder bag, attached as frame bag or with the straps stowed away as a handbag. The material is made from 100% used PET bottles. The bike bar bag is a tough little bag designed for the essentials and gives you flexibility wherever you go.
A bike tour in the area or even in the distance and enough space to keep the most important things with you. You can wear our bicycle steering bag on your hip, your back, in your hand or directly on the bike. A super -compact design allows you to have all your valuables with you and also be able to stow away without tedious.
🌟 It is especially on this bag that you can open the bag with one hand through two zipper taps used in both directions. Perfect for left dealers and perfect for the trip.
🌟 The water -repellent material consists of 100% recycled PET plastic bottles.
🌟 The fastening system ensures that the BOMENCE ARTIST BAG is securely fixed for a free and comfortable driving experience on the steering wheel. The straps can be stowed invisibly on the back of the bag.
🌟 The Bomence Artist is available in three colors, black, turquoise and our favorite color pink. With the convertable handlebar bag to the hip pocket, cross-body bag or even handbag you are always flexible.
🌟 This ensures lightness on the way.
Product properties "Bomence Artist":
Weight: approx. 200g
Size: 26 cm x 7 cm x 16 cm cm (W/D/H)
Volume: approx. 3 liters
Fabrics 100 % recycled PET bottles
Waterproof material, PU coated inside
Easily convertable from hip bag to the handlebar bag
Reflective logo detail
2 tabs at the zipper for the simple opening in both directions
Stowable hip belt
Additional rubber band for fixing on the fork
can also be used as a bicycle frame bag
Max. Belt length including product width: 150 cm
Scope of delivery: bag without content

💯 The 4-in-1 Bomence artist handlebar bag is your flexible companion for every urban bike adventure. It can be worn as a hip and shoulder bag or handbag and turns into a bicycle handlebar pocket within seconds. So you are ready for your next trip.

♻️ BOMENCE uses fabrics that consist of 100% used PET bottles. PET recycling ensures less waste in nature and reduces the consumption of natural resources such as water and carbon dioxide. This significantly reduces the inevitable environmental impact during the manufacturing process.

💃🏻 The artist handlebar bag is a robust small bag that was designed for the essentials. A robust Velcro fastener and eyelet attachment system records the Bomence artist on the handlebar when they are on the road in the city, and a hidden hip belt remains stowed away until they take it out to walk on on foot.

🚴🏻‍♀️ You can use this bag particularly well for the racing bike, for mountain biking or hikes and strolls on the city. It is also perfectly suitable as a regular hip pocket or crossbody bag, since the Velcro fasteners for attaching the bag to the handlebar are hardly noticeable on the back.

For a trendy look, choose the pink 💖 or turquoise 💚 Colour.

100% satisfaction guaranteed - your satisfaction is our goal! If you are not 100% satisfied with the Bomence Artist, you will receive a refund or a new product as a replacement within 30 days.


Now order your new bicycle handlebar for your e-bike, mountain bike or racing bike!
Show full details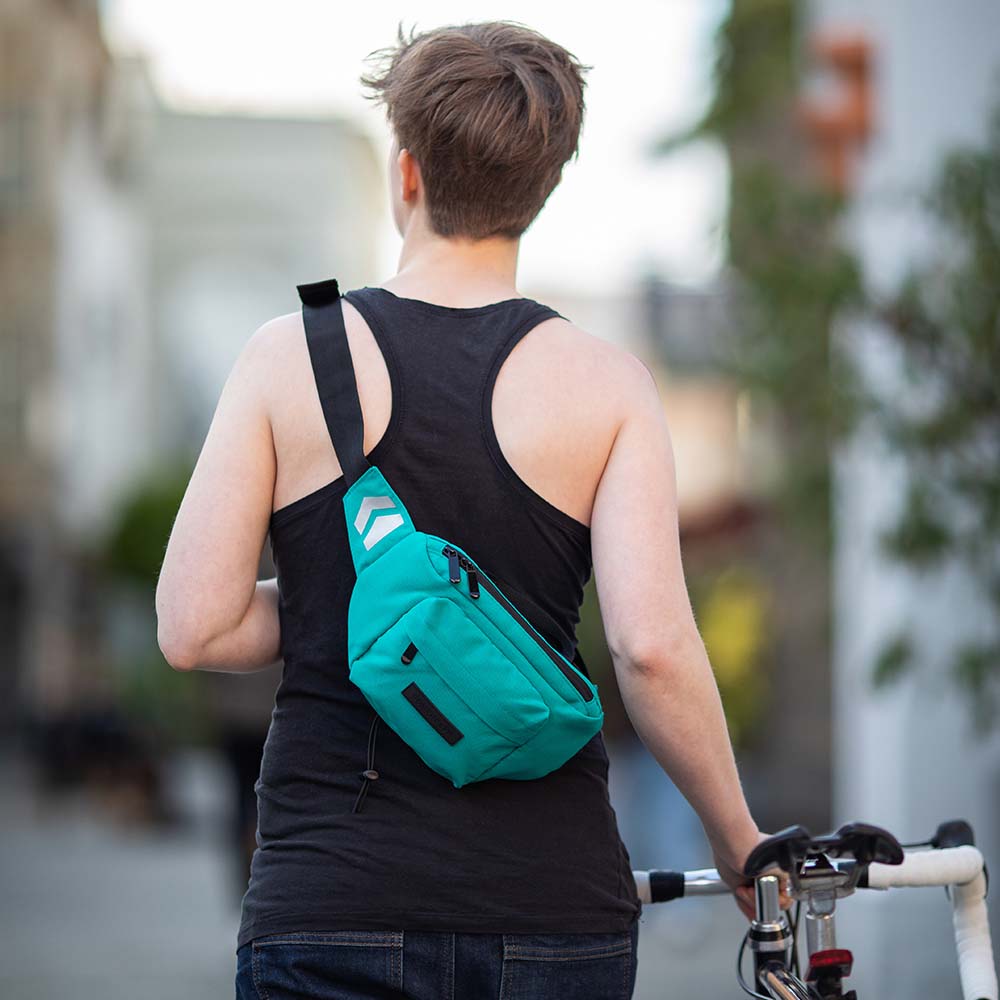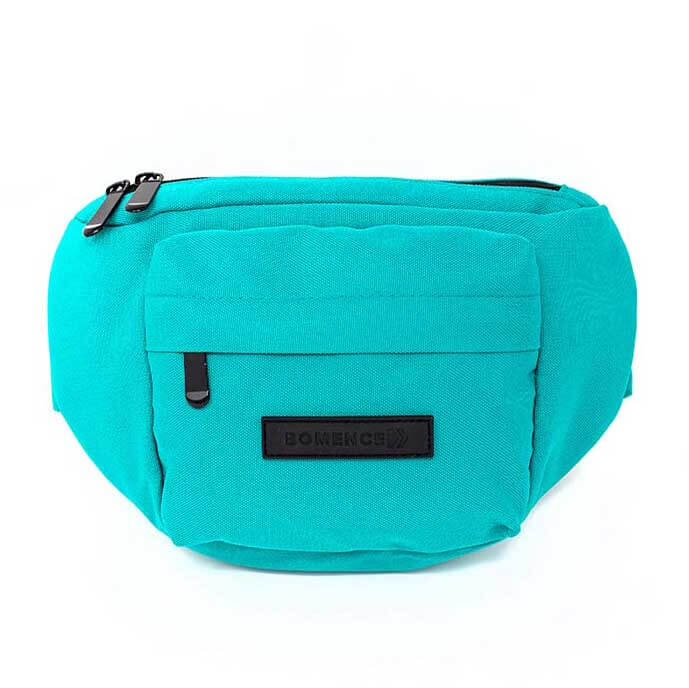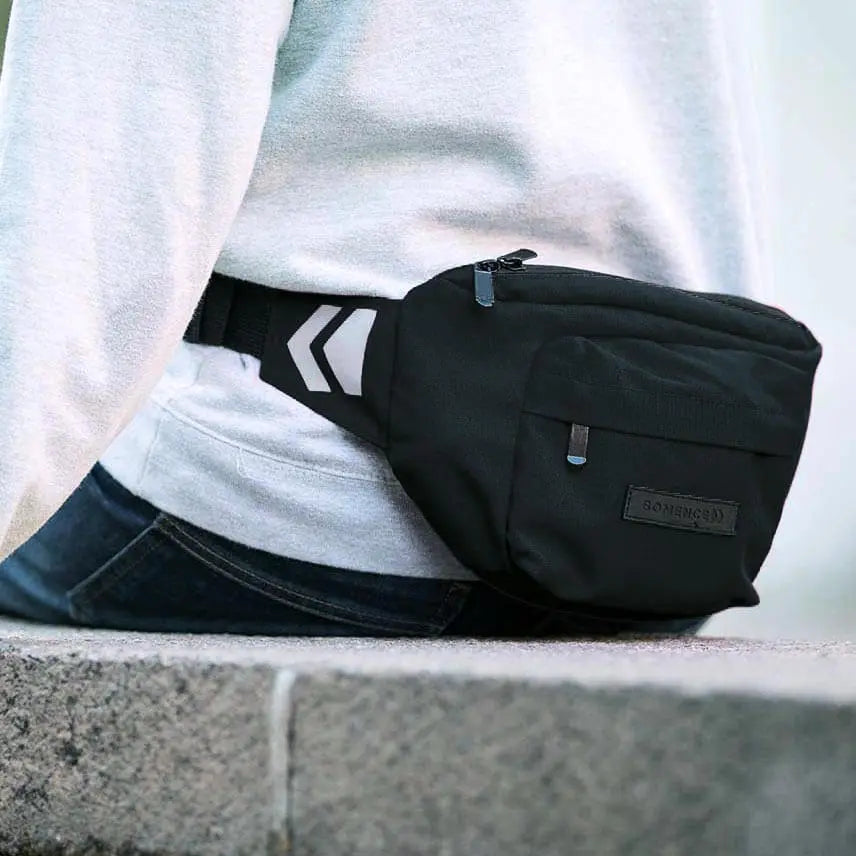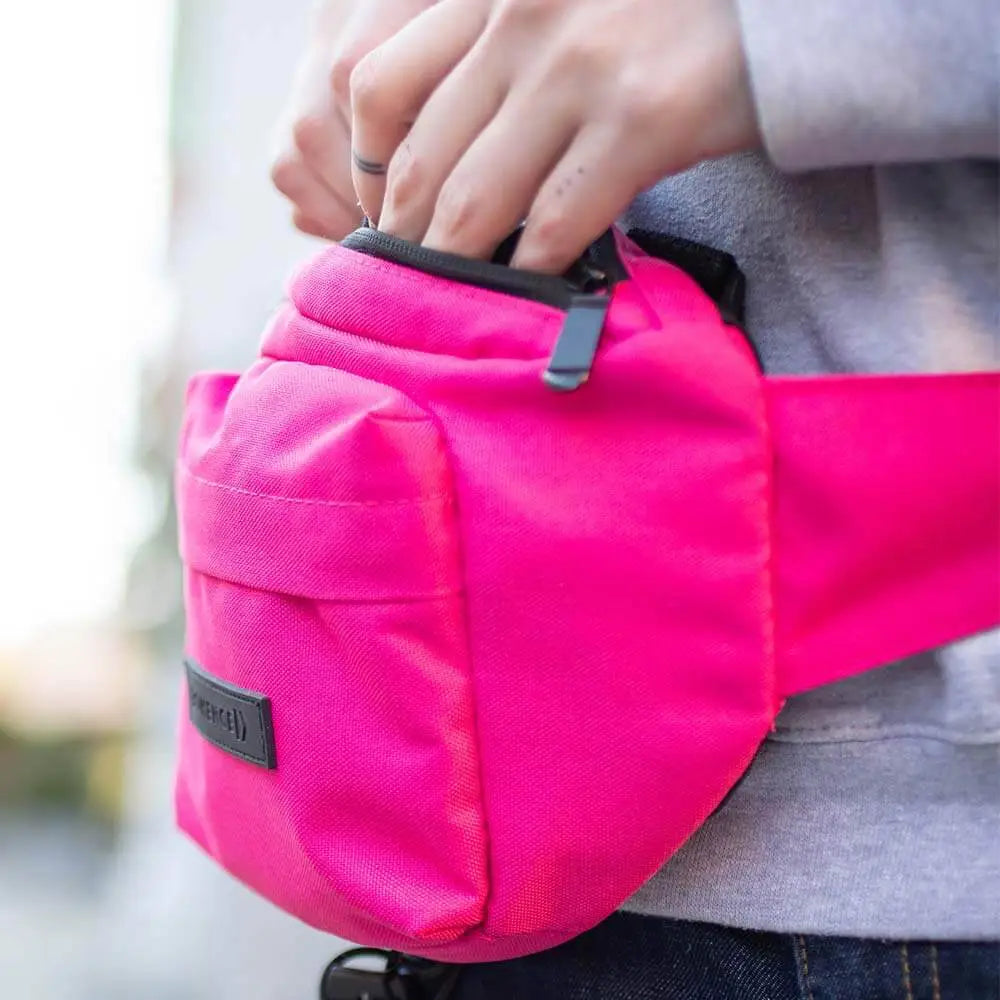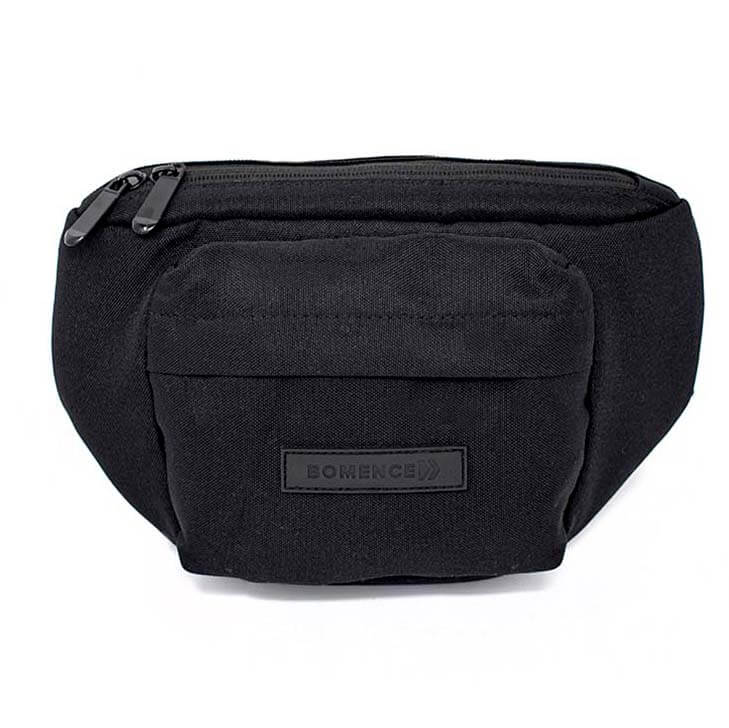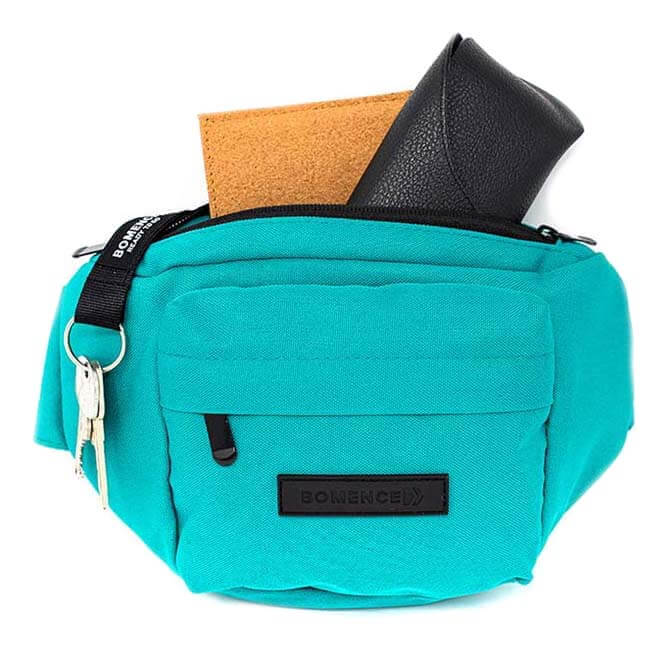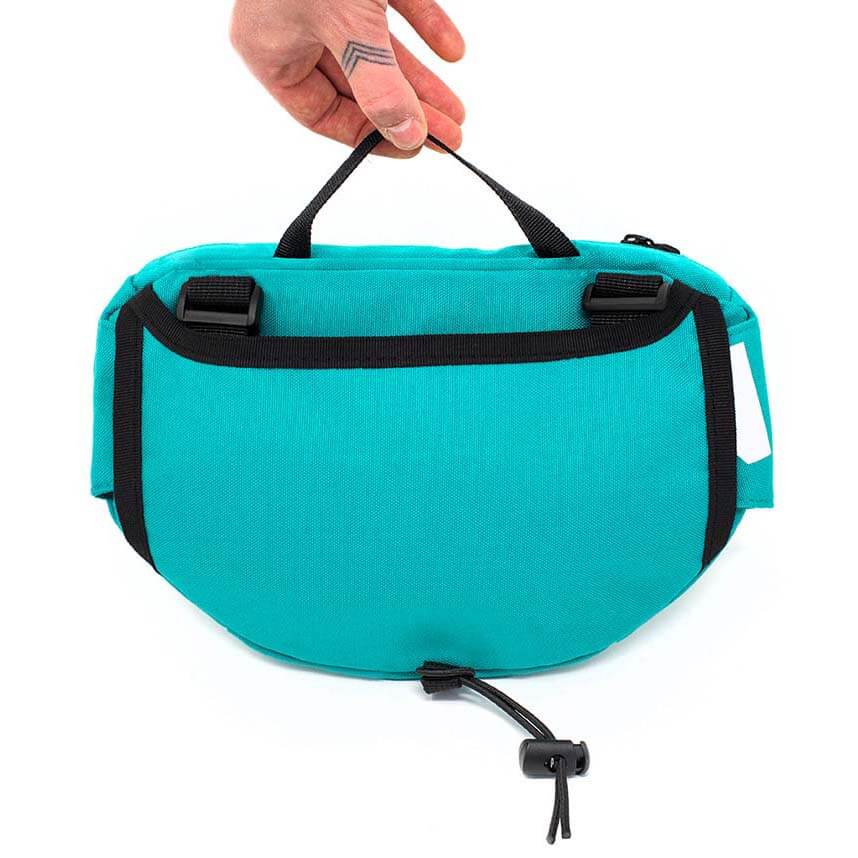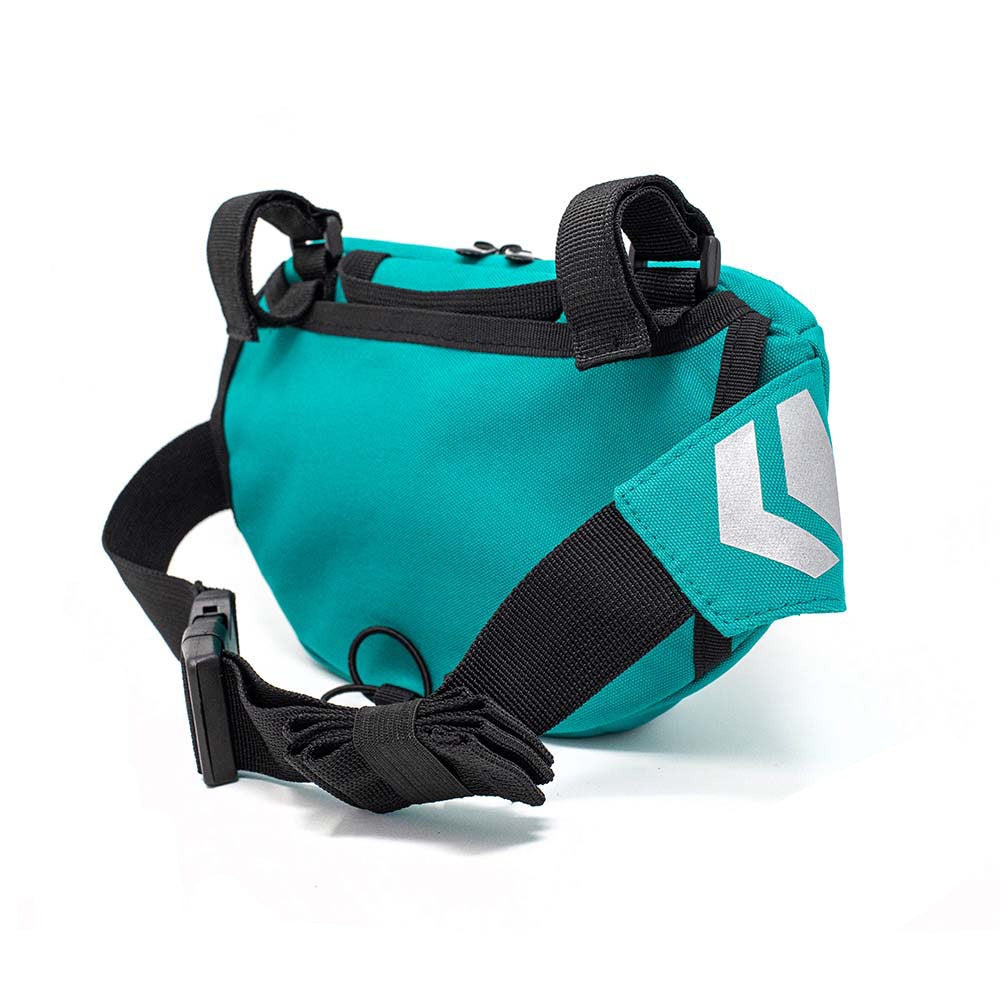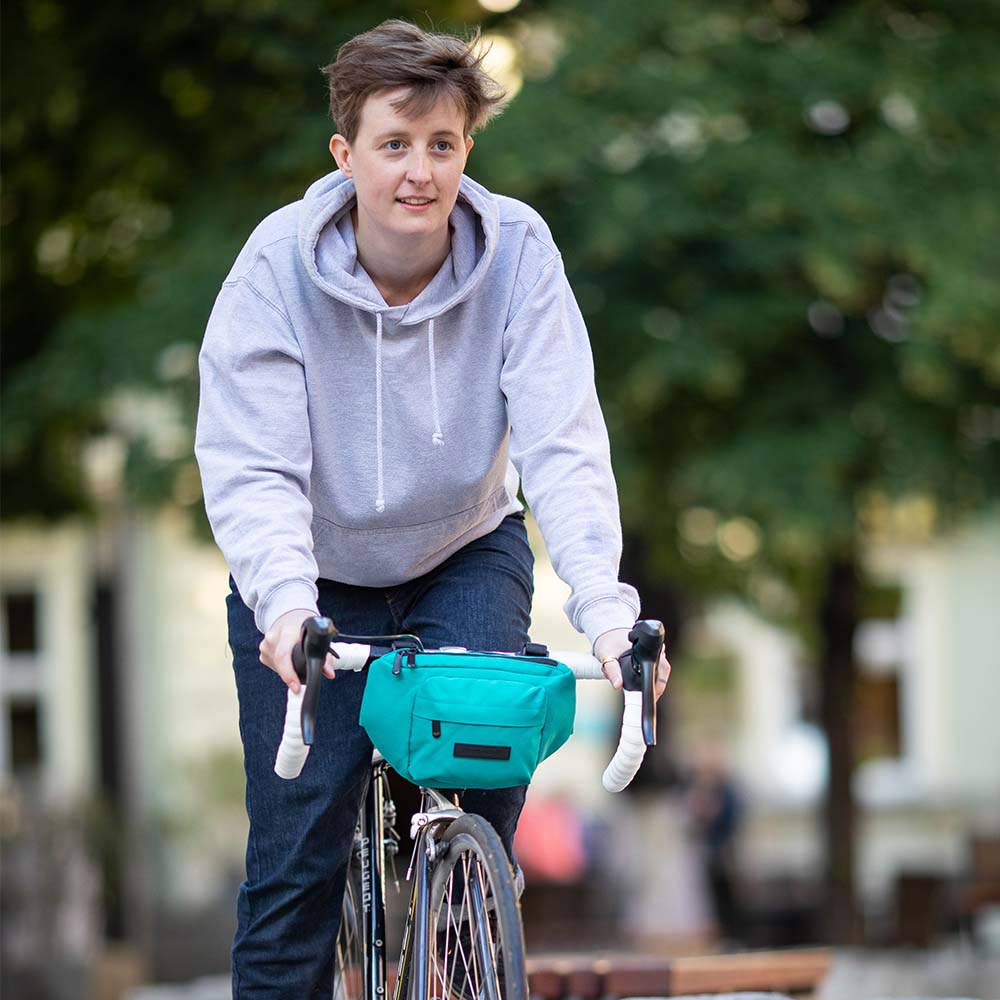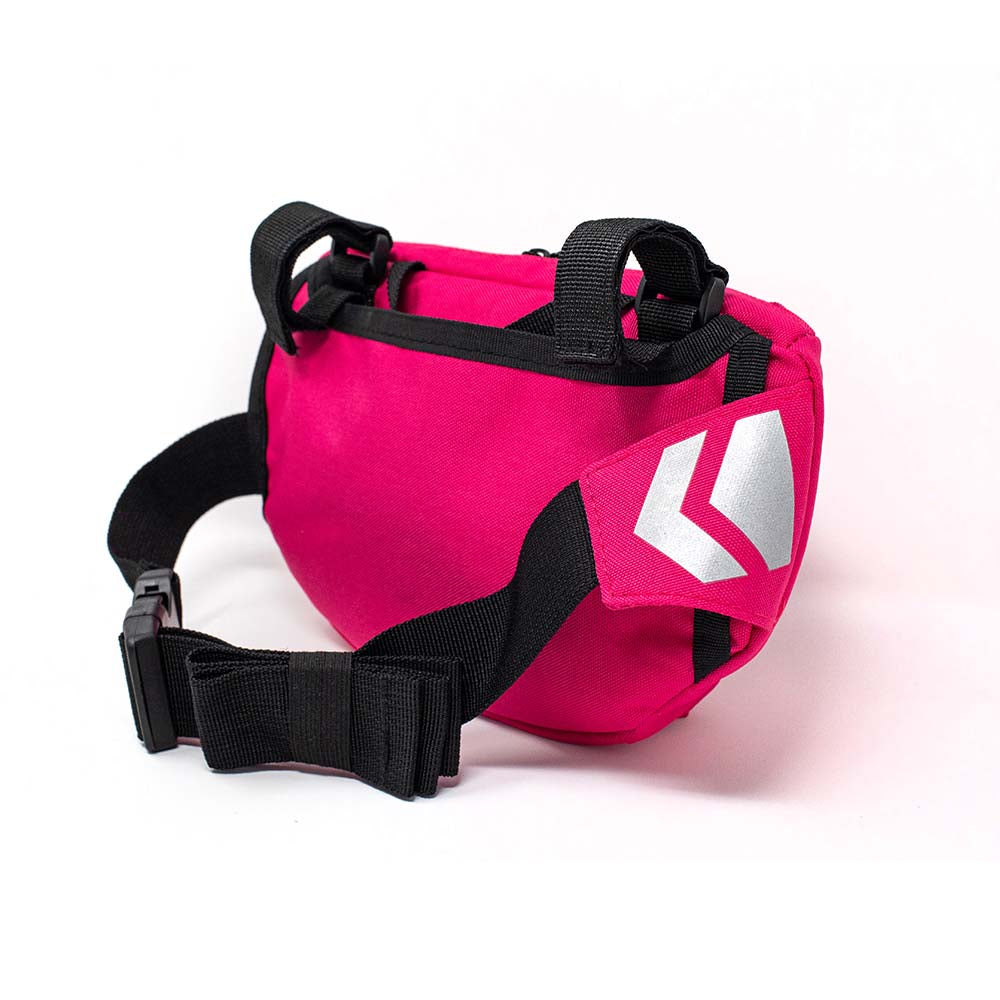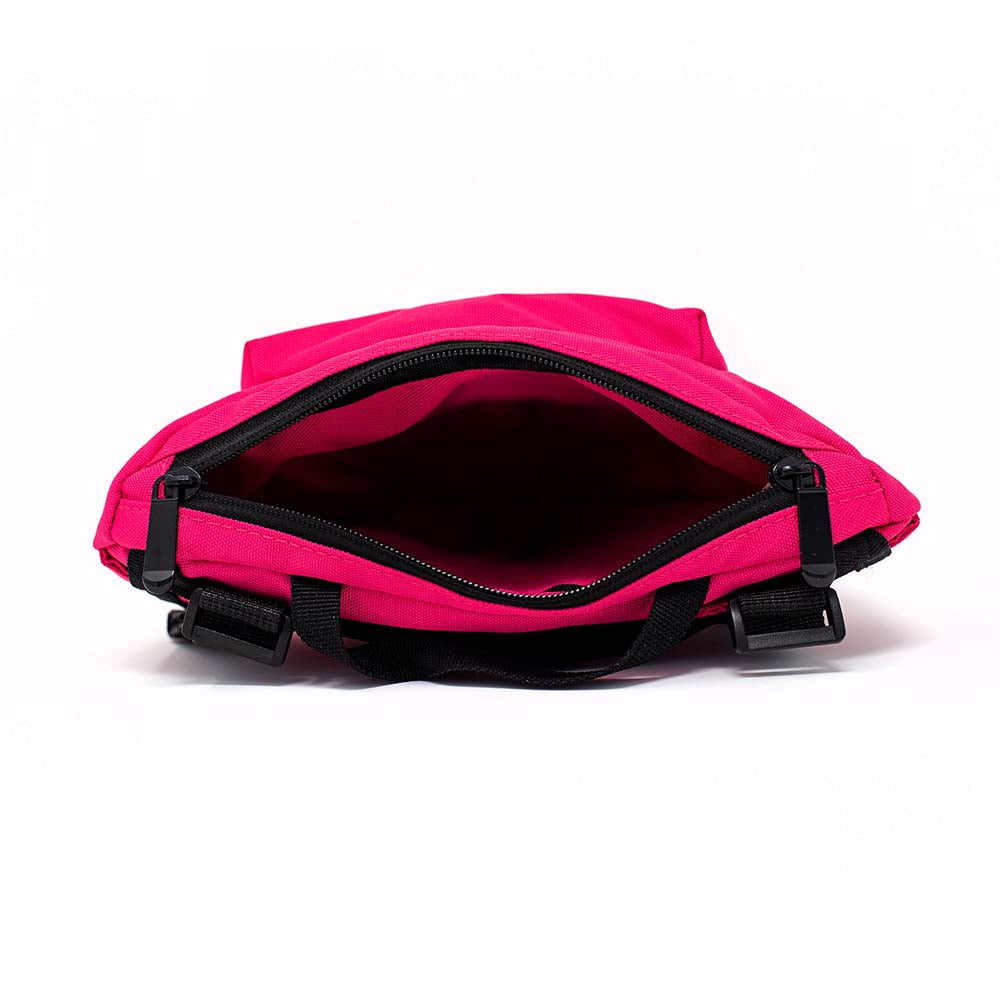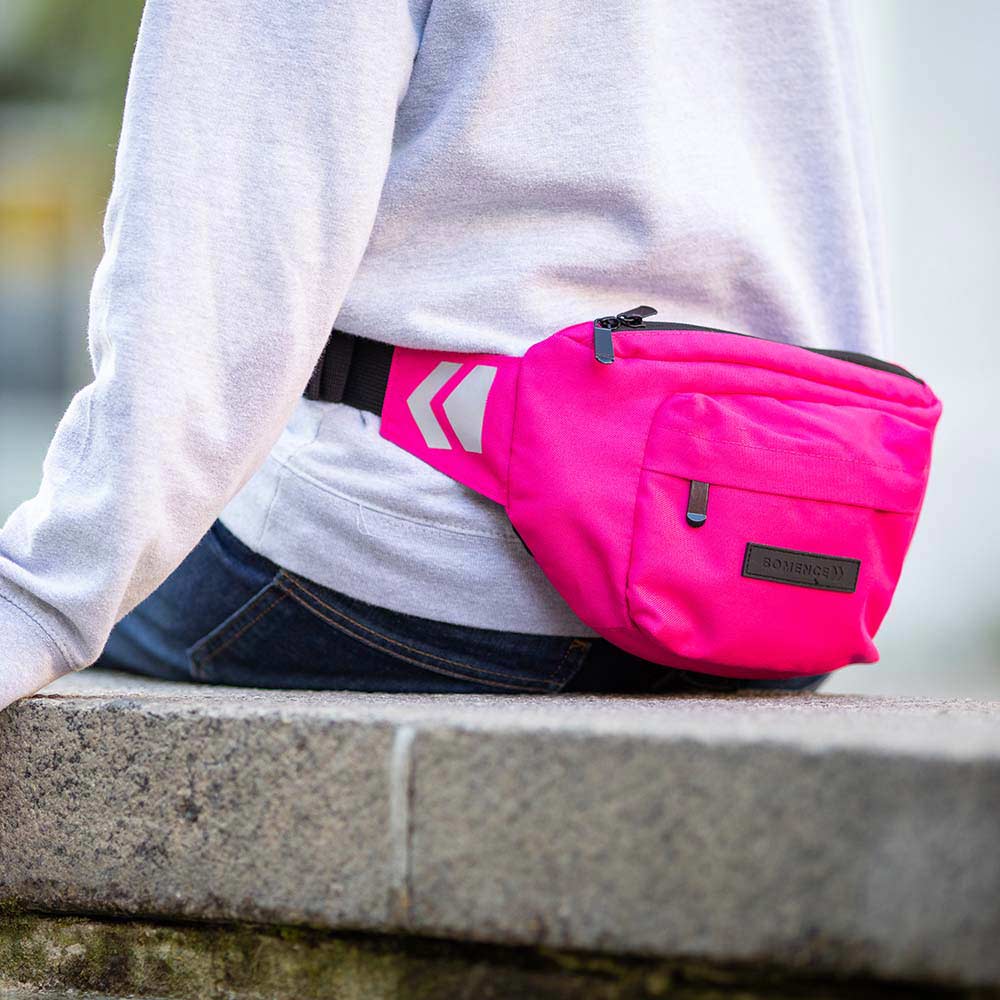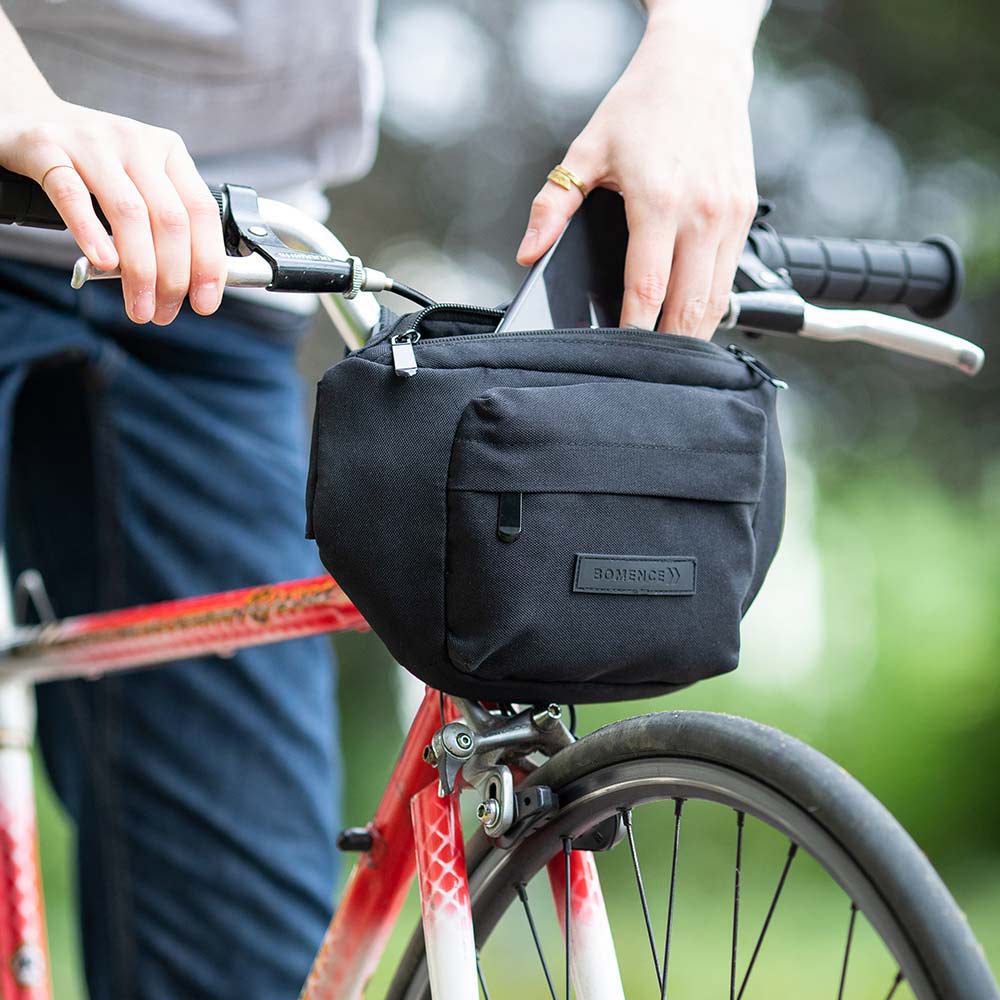 Free Shipping

Recycled Material

30 days return policy

Premium Quality
Here's why you'll Love This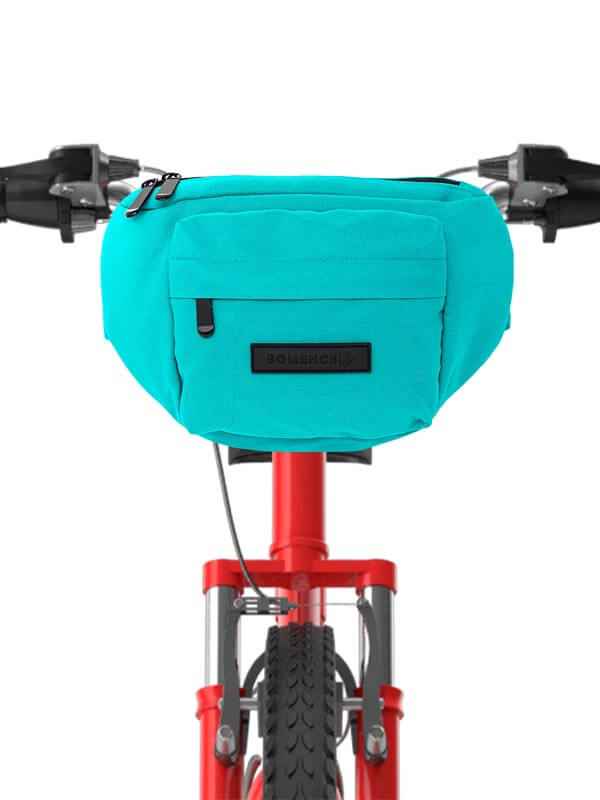 Bicycle Handlebar Bag
This handlebar bag for your bike is compact, lightweight and extremely practical, because you always have the essentials within reach on your bike tour.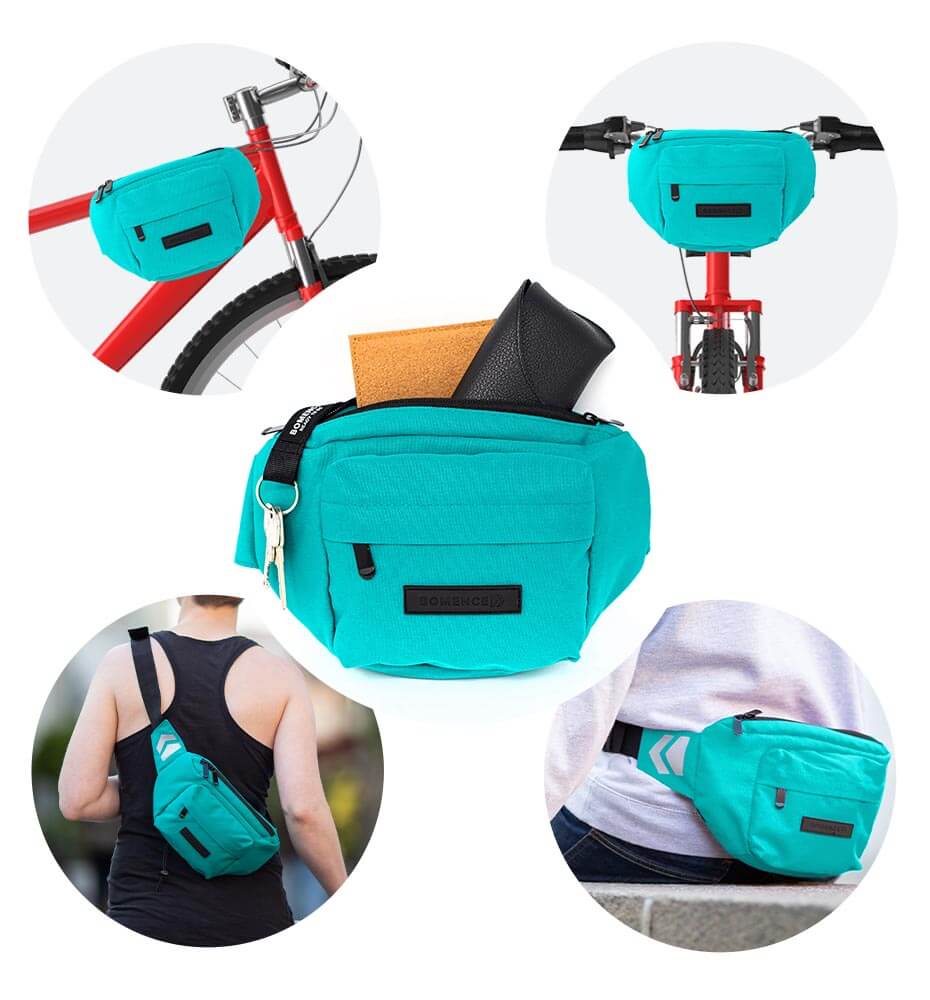 Convertible 5-in-1 Bag
This 5-in-1 bag can be used as a hip bag, crossbody bag or small handlebar bag, making it the perfect choice for any activity.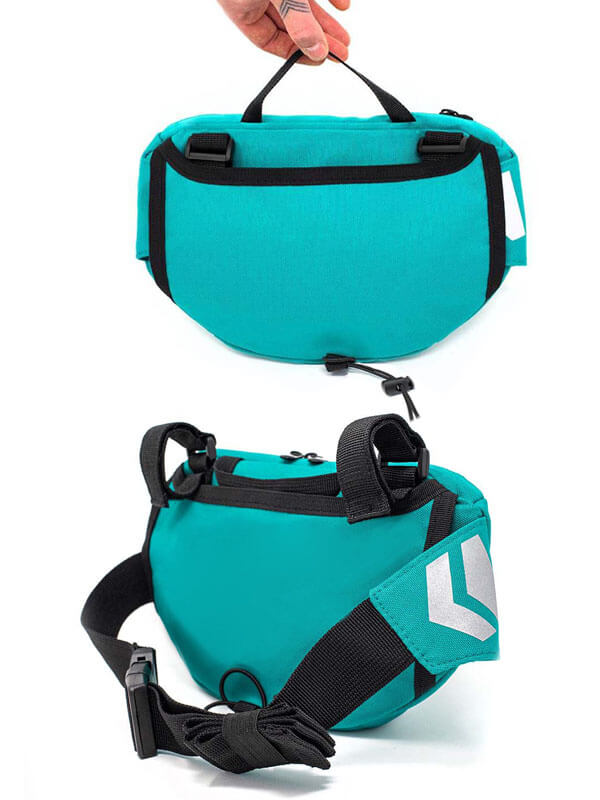 Stowable straps
The Bicycle Handlebar Bag is perfect for those who like to be organized and tidy. The stowable straps can be put away in the back pocket, so it stays tidy.
Are you looking for a practical handlebar bag that is easy to open?
Then we have the perfect bike handlebar bag for you! Our Bomence Artist convertible handlebar bag features a large main compartment, two front pockets, and a rear pocket, all of which are perfect for holding your phone, wallet, keys, and other small items.
Whether you're going for a leisurely ride around the block or an intense mountain biking adventure, this bag will make sure your belongings are secure and within reach
Whether for men or women, this handlebar bag for the bicycle is a great companion for the road. Order now and ride off with ease!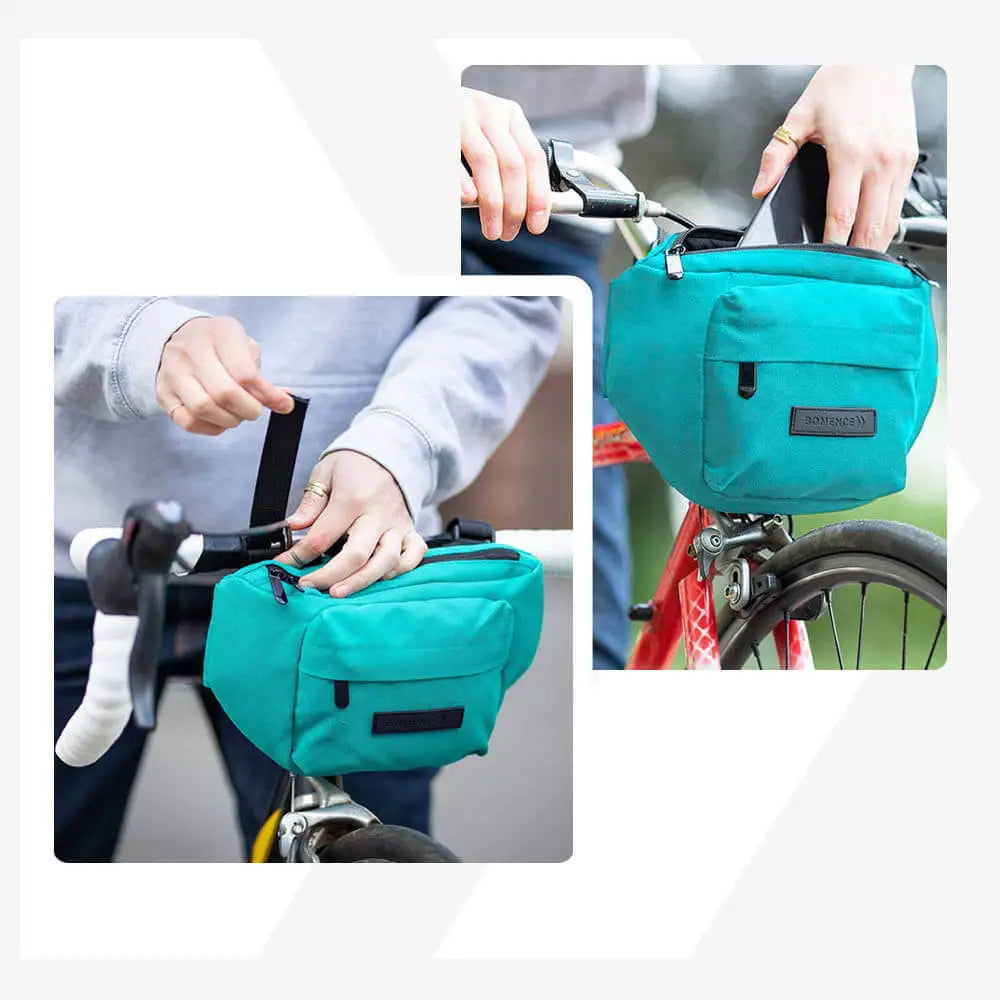 A bicycle bag you don't want to miss!
Dimensions of the bike bag
This handlebar bag is 26 cm wide, 16 cm long and 7 cm deep. With straps, the fanny pack can offer a total length of 150 cm. The bag has a volume of 3-4 liters.
Mounting system
The Bomence bicycle handlebar bag has two Velcro fasteners for handlebars or frames with a diameter of up to 45mm. At the bottom of the bag there is an elastic band for additional fastening.
Reflective logo
The reflective logo can be seen when the bag is used as a fanny pack or crossbody bag. The arrow symbol is easy to see in the dark when exposed to light.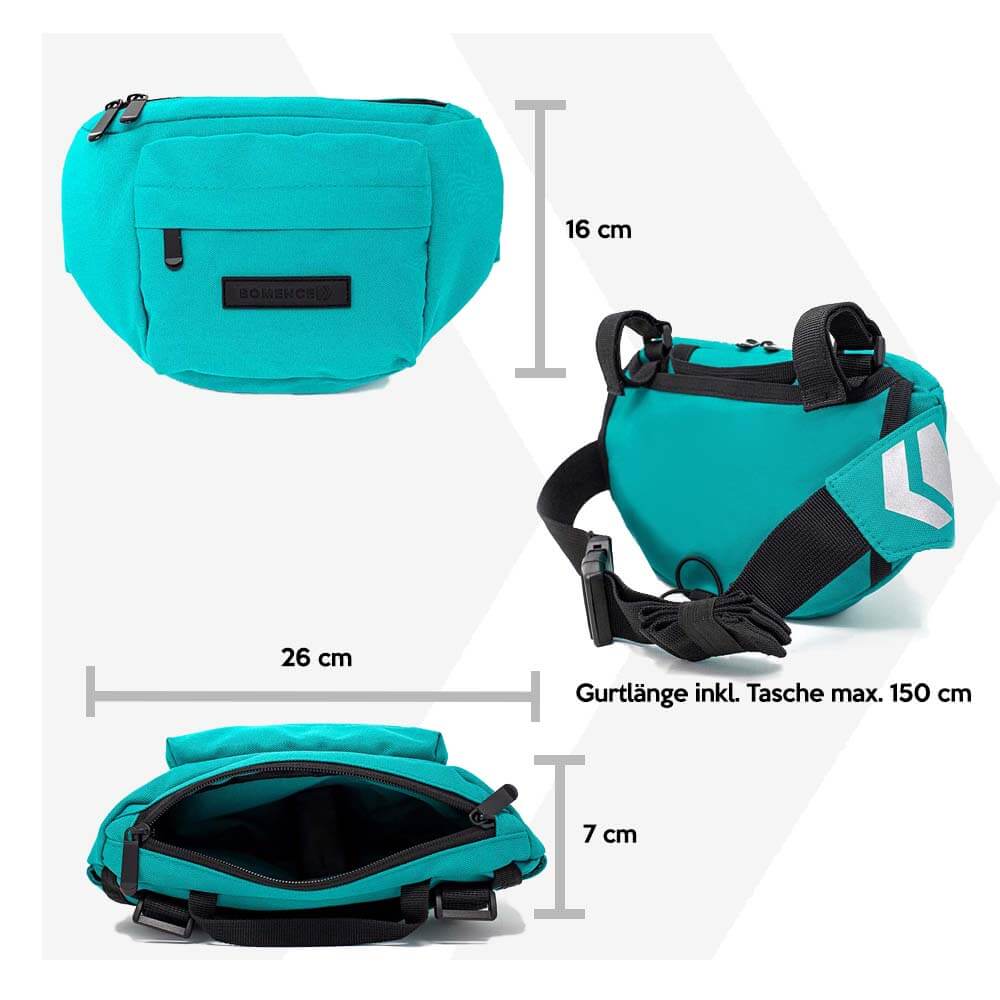 Begeisterte Kundenstimmen