Ultra lightweight Backpack Red - Bomence Baseline Bicycle Backpack
Normal price
Selling price
$50.00 USD
Basic price
Per
Sale
Sold out
Are you looking for a sporty ultra-light backpack in red? The Bomence Rolltop backpack in red is bright, ultra-light and makes you stand out! It is perfect to use as a bike backpack or hiking backpack as it is a lightweight backpack weighing only 470g!
Ultra lightweight backpack
Are you looking for a sporty, ultra-lightweight backpack in red? The Bomence rolltop backpack in red is bright, ultra lightweight and makes you unmissable! It is perfect to use as a bike backpack or hiking backpack as it is a lightweight backpack at only 470g!
Key features of the Bomence ultralight backpack:
ECO PREMIUM MATERIAL; The outer and inner material of the backpack is recycled. Old PET bottles were used to make the material.
WATER RESISTANT; The city backpack for women and men is odorless and made from a water-resistant and environmentally friendly fabric.
ULTRA LIGHTWEIGHT & FLEXIBLE; Due to the minimalist design and the PU coating (strongly water-repellent), the sustainable rolltop backpack is only 470g light despite its heavy-duty property (600D) and is therefore 25-50% lighter than a conventional daypack.
ELEGANT SMART DESIGN; The modern design of the backpack in red with a gray laptop bag has a classy yet sporty urban look thanks to the clear structure and fine workmanship.
NON-SLIP SHOULDER STRAPS - The shoulder straps of the ultra-light backpack are non-slip due to their simple yet practical design. The shoulder strap stays in place, especially if the fabric of the jacket is slippery.
In our Bomence Online-Shop you will find functional and waterproof bicycle bags as well as backpacks with elegant and sporty style!
Become a real eye-catcher on the road with this light bike backpack in red and make urban cycling an impressive experience!
Bomence bags will help you to feel lightweight, free and confident for all the paths ahead!
Let yourself be inspired to have more freedom, flexibility and fun when cycling! Give yourself freedom of movement and anticipation for your upcoming cycle paths.
Order your ultra-lightweight backpack from Bomence now!
CUSTOMER SATISFACTION: Your satisfaction is our most important concern! If you are not 100% satisfied with our product, you can get a refund or exchange the bag within 30 days. We strive to address all concerns and ensure satisfactory customer service.
By ordering the ULTRA-LIGHTWEIGHT Bomence Roll-Top Backpack you are helping to create a more sustainable economy. By choosing a lightweight backpack made from recycled PET material, you can shop with a clear conscience!
Shipping within Germany is free.
Perfect as a bicycle backpack or hiking backpack as it is a light backpack with only 470g!
Show full details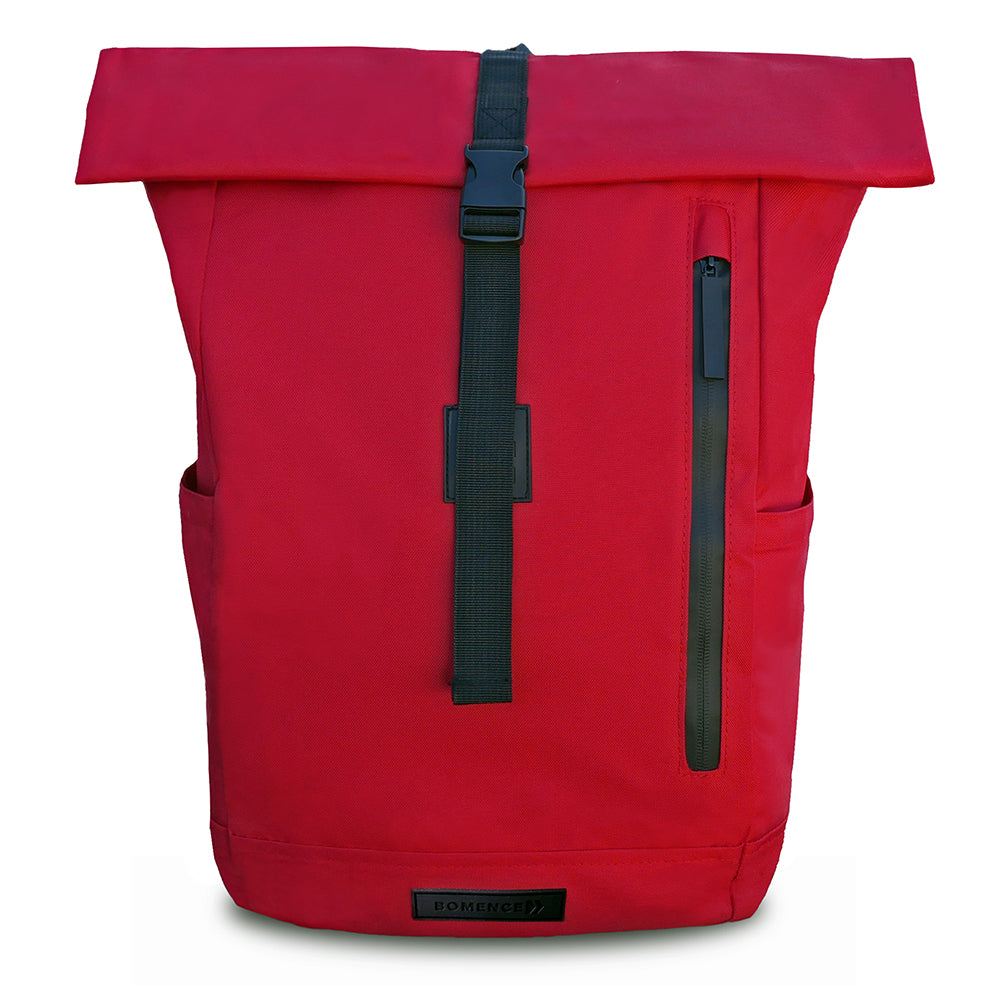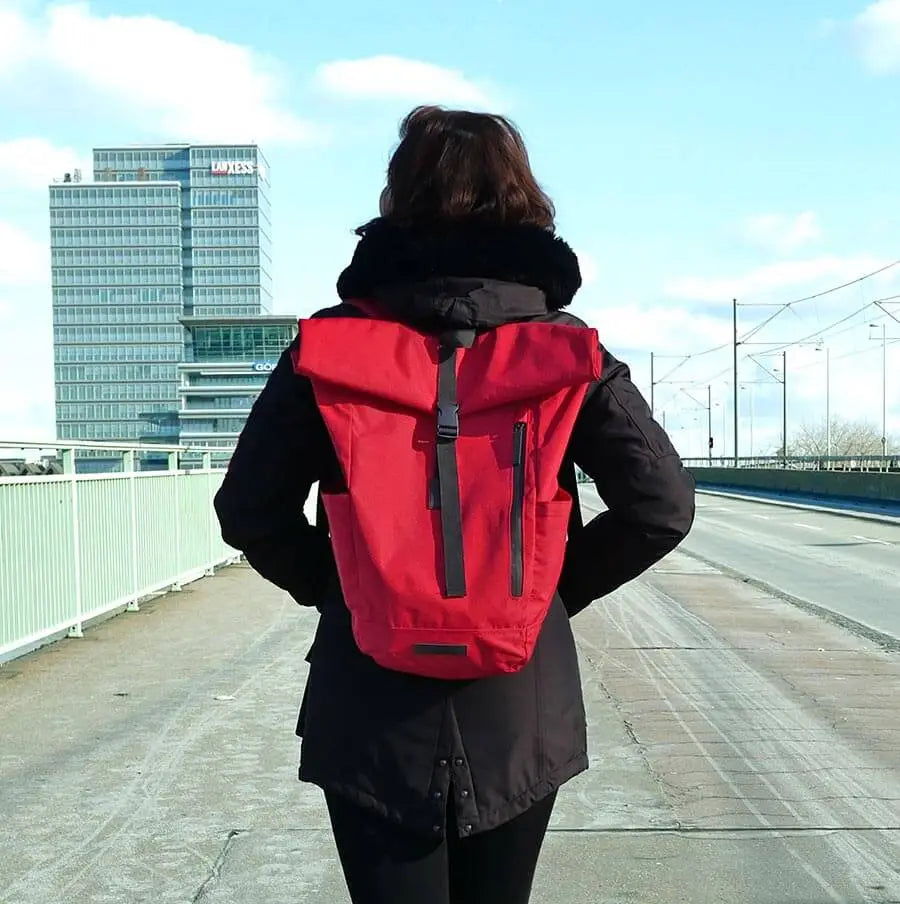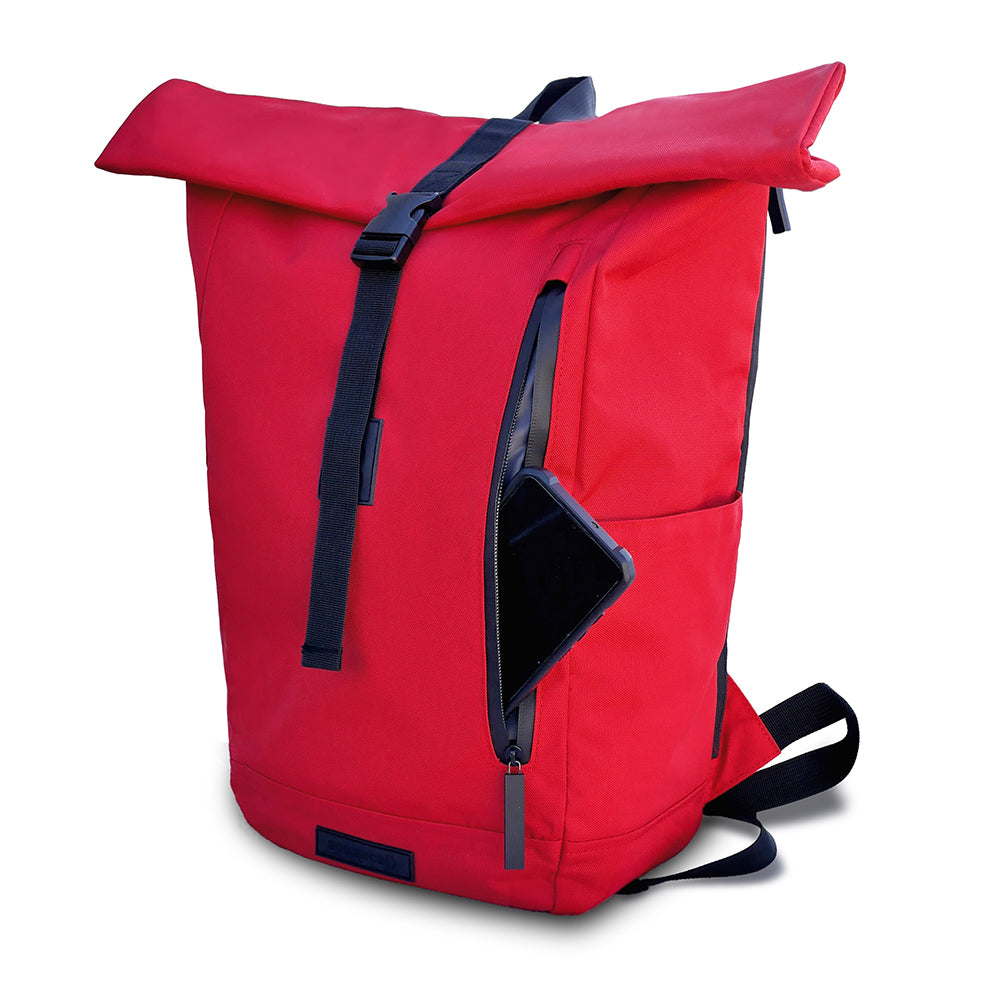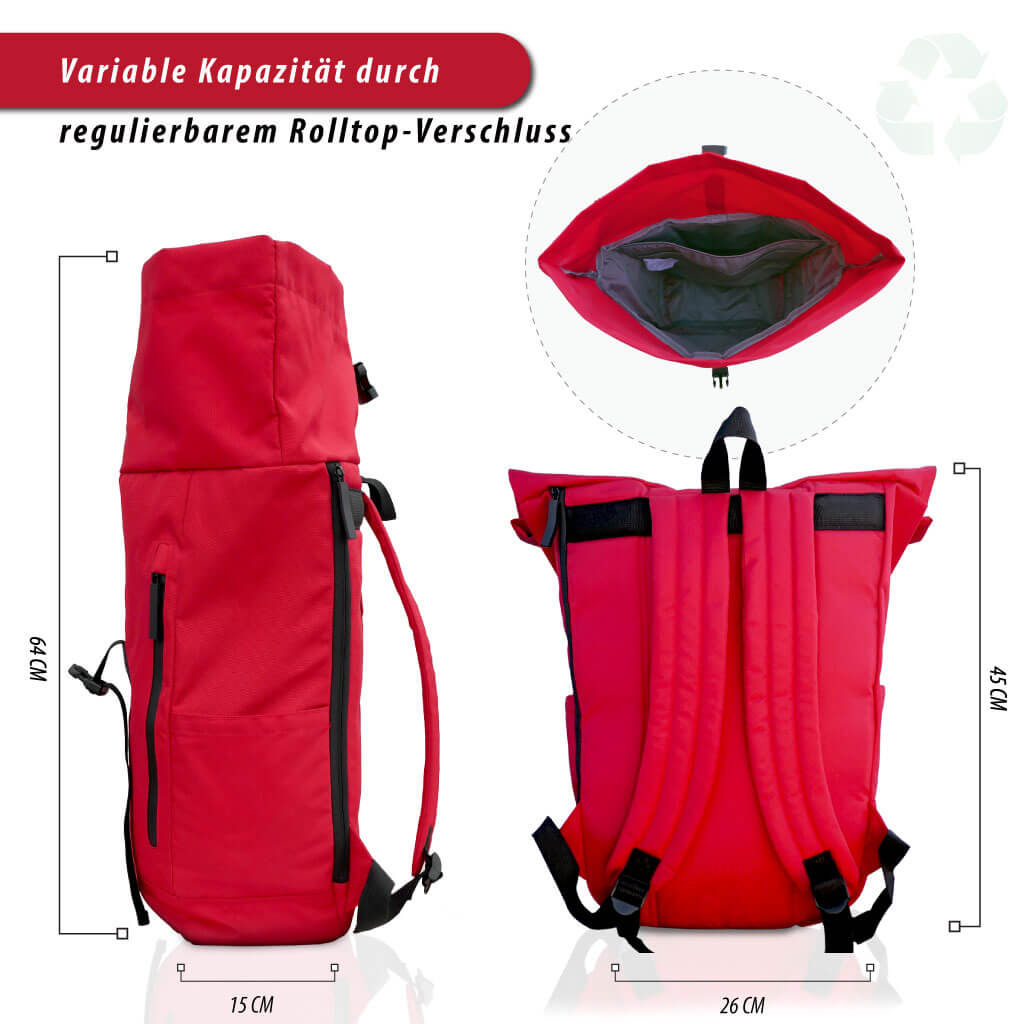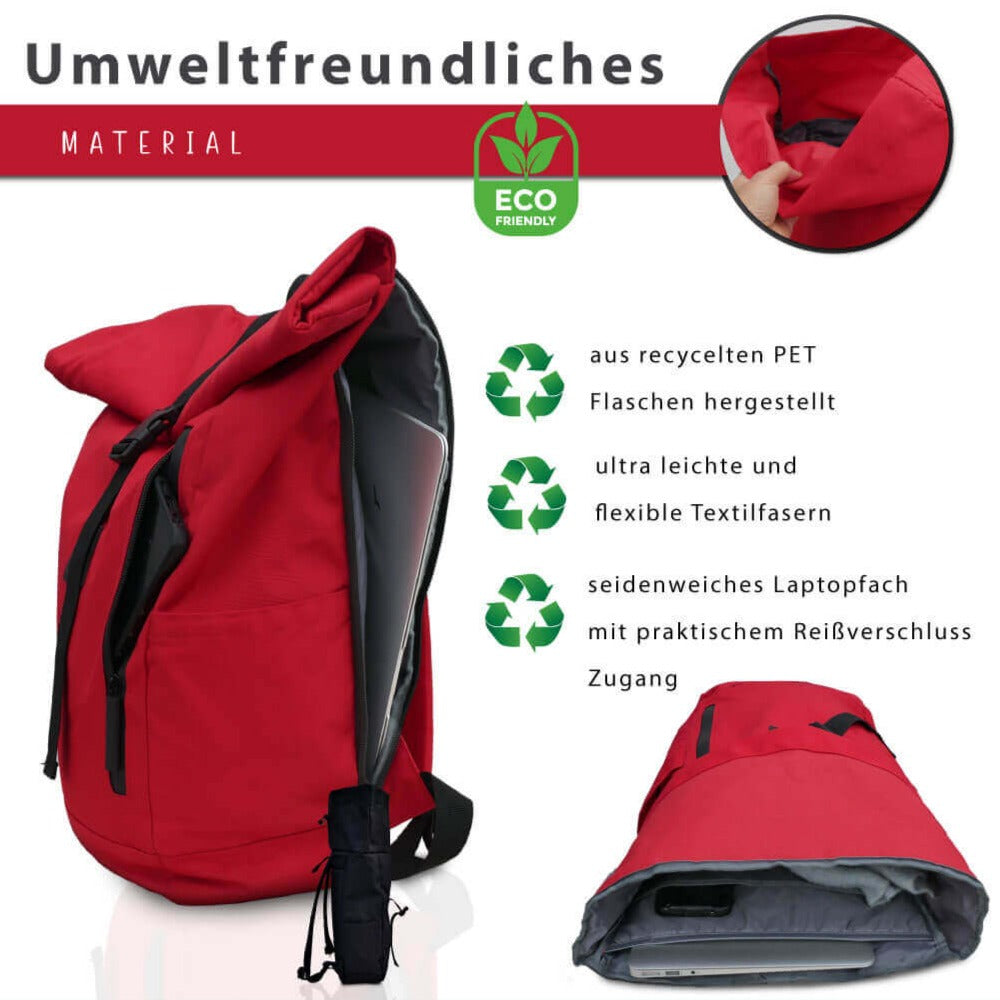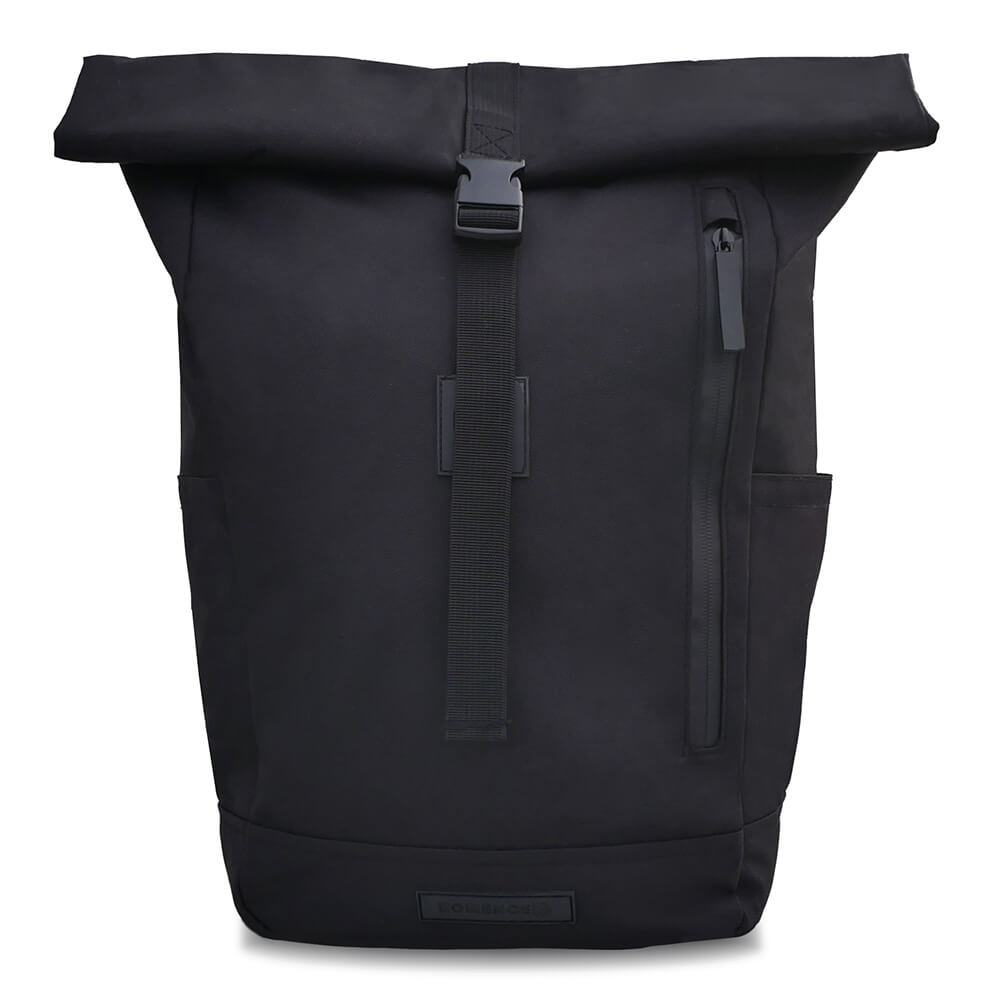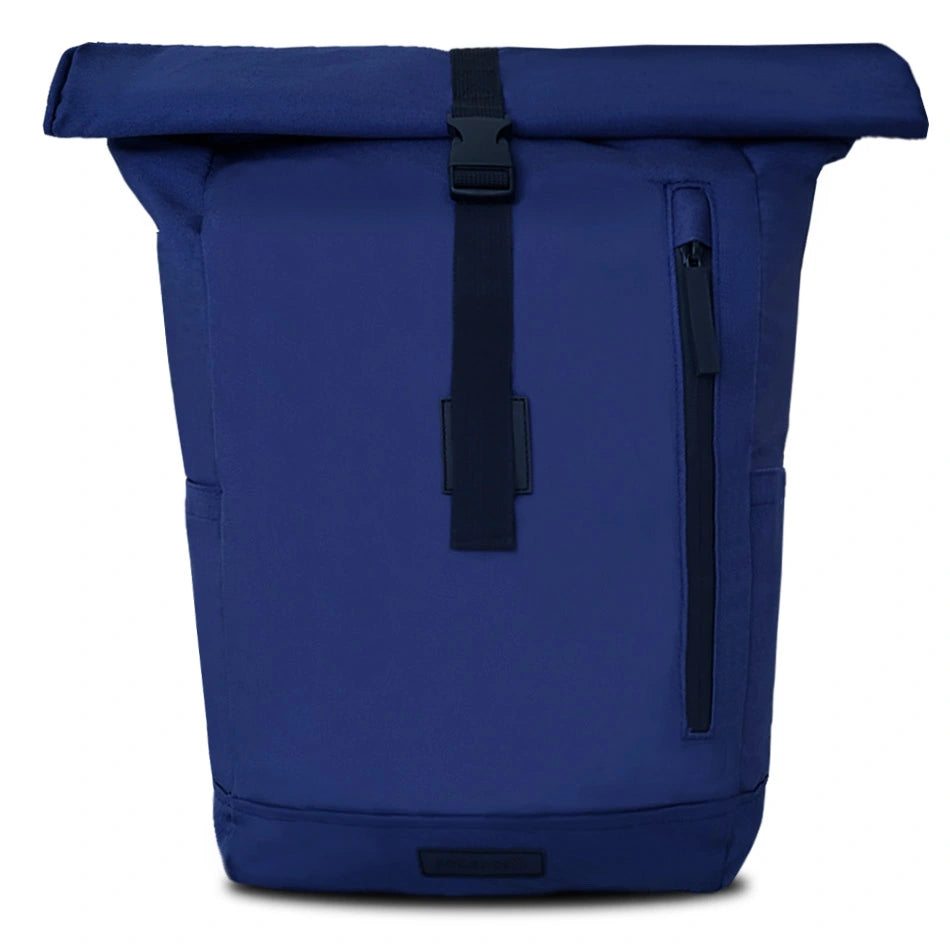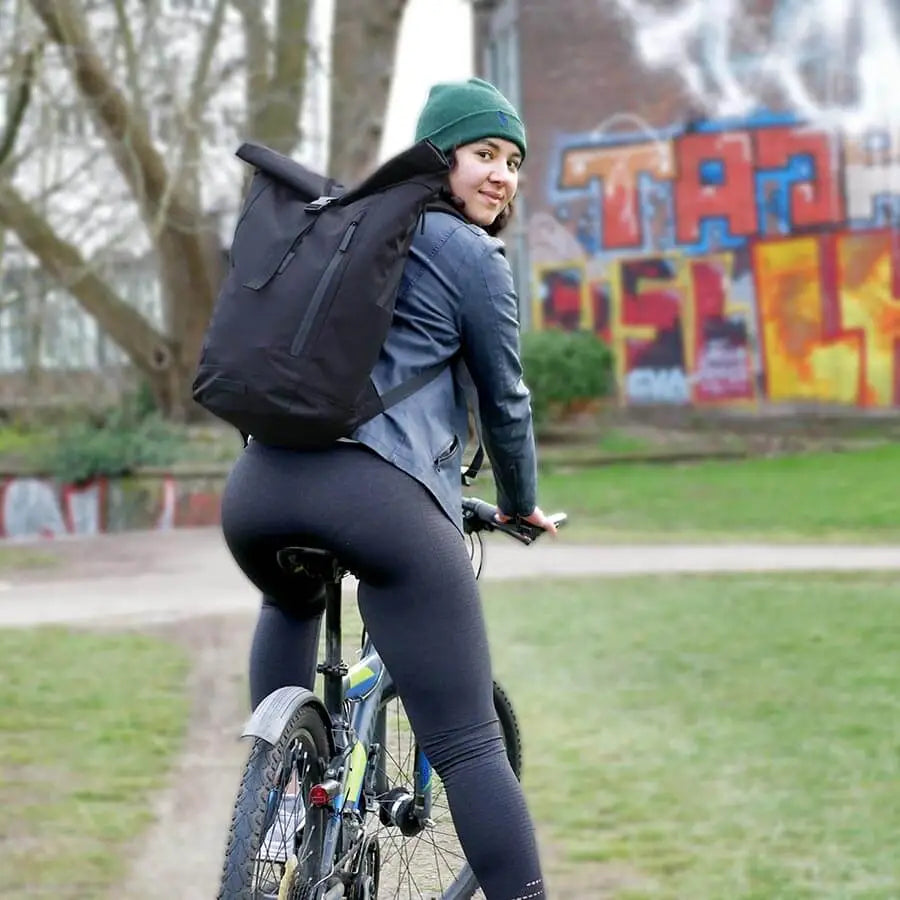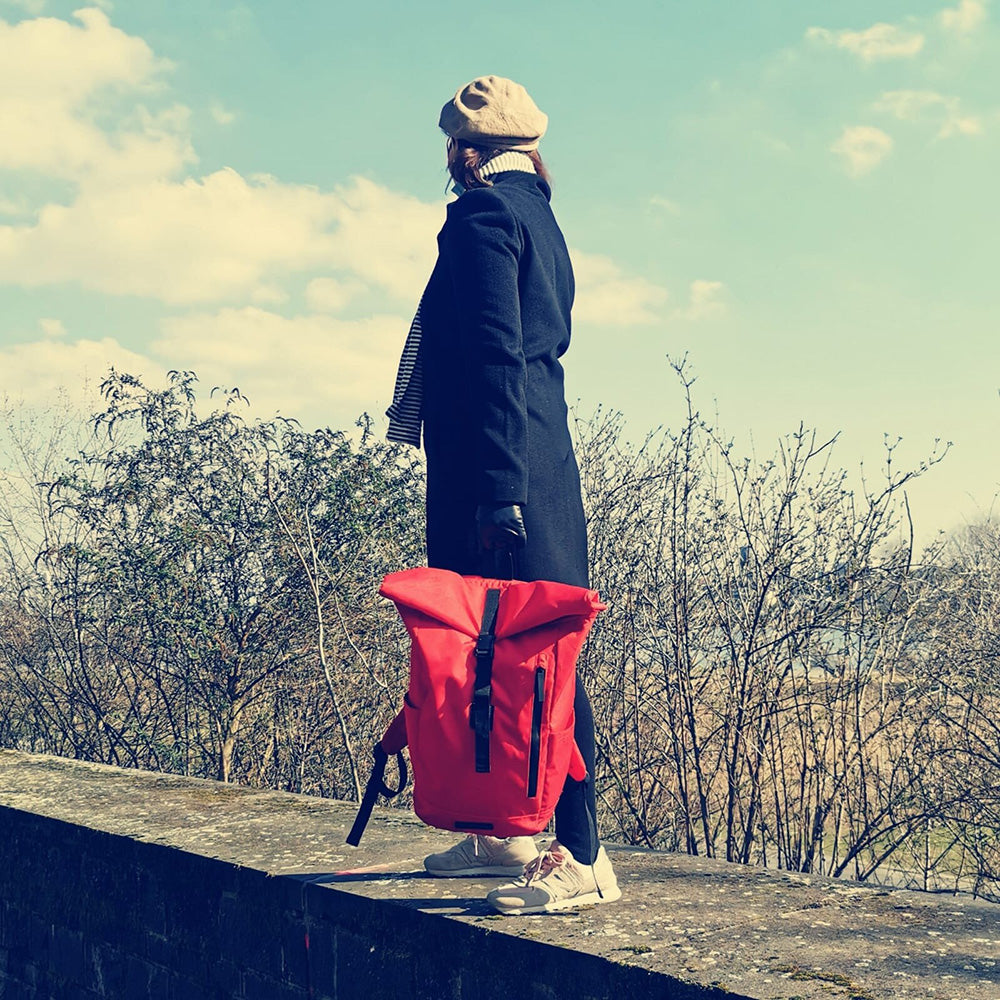 Kostenlose Lieferung

100% Premium Qualität

30 Tage Rückgaberecht

Sichere Zahlung
Details zum ultraleichten Rolltoprucksack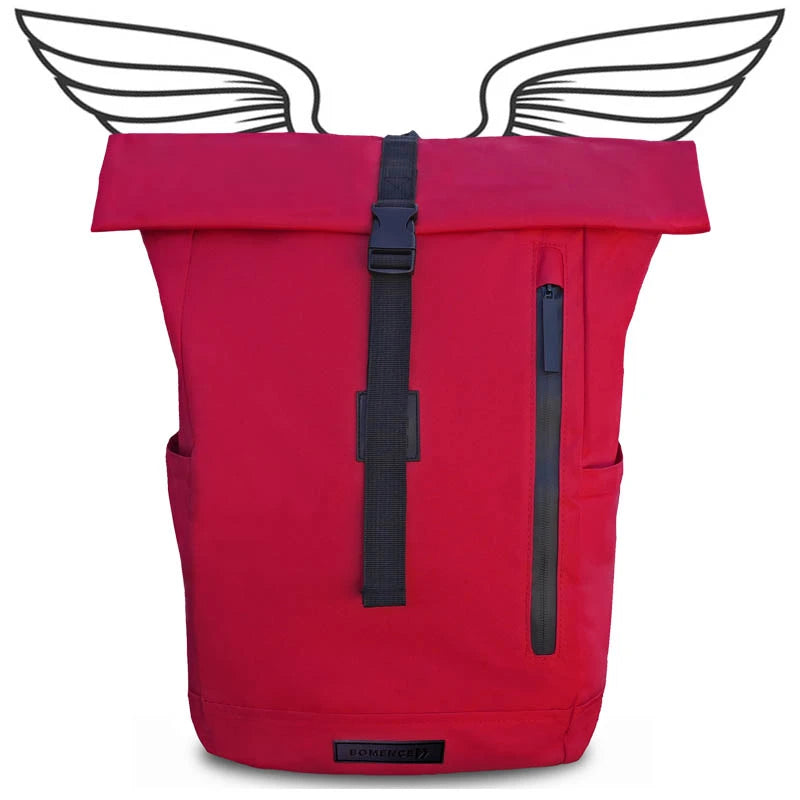 Ultra Leicht
Mit einem Eigengewicht von nur 470g ist er bis zu 50% leichter als ein herkömmlicher Rucksack.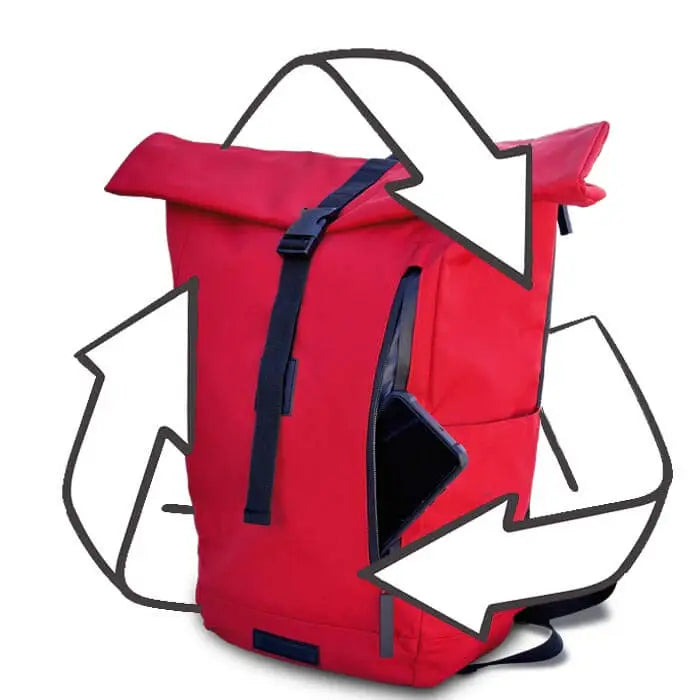 Nachhaltig
Das Gewebe des Rolltops besteht zu 100% aus recycelten PET-Flaschen mit GRS Sigel.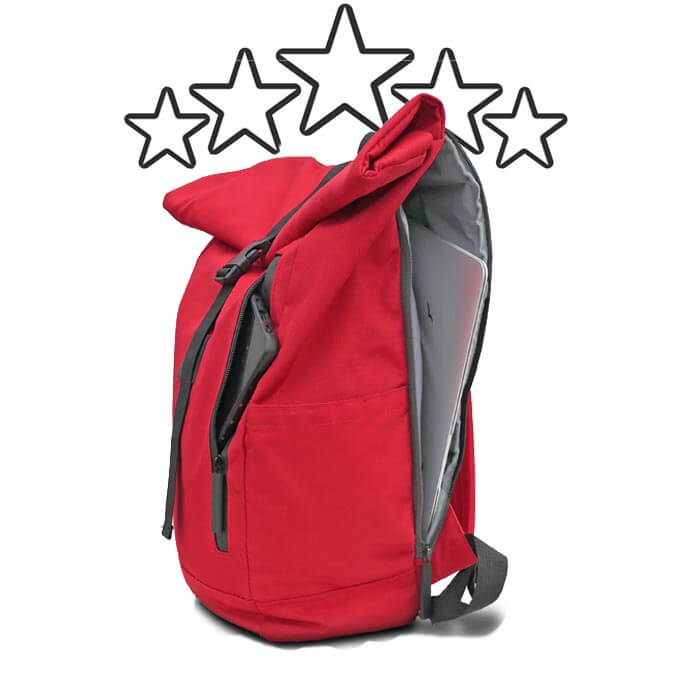 Funktional
Das gepolsterte Laptopfach (bis 17-Zoll) ist schnell & seitlich zugreifbar.
Erfahre mehr über den ultraleichten Rolltoprucksack
Der perfekte Rolltoprucksack: Leicht, praktisch und nachhaltig
Der Bomence Rolltop Rucksack ist durch das variable Volumen von 18-25L, sein leichtes Gewicht und dem schlichten Design perfekt für Uni-Wege, Arbeit oder Reisen.
Maße geschlossen: 45x31x15 cm; Offen: 64x31x15cm
Untere Breite: 26cm: Es können leichte Abweichungen in der CM Zahl geben.
Jetzt bestellen und mit Leichtigkeit deinen Weg starten!
Begeisterte Kundenstimmen