Elegant rainponchos for cycling
Normal price
$48.00 USD
Selling price
$43.00 USD
Basic price
Per
Sale
Sold out
These rain ponchos are elegant in cut and colors. They are suitable for ladies as well as men who are not afraid to show color!
100% waterproof quality material (nylon).
Water column W/P15000mm
Breathable material
Large hood with elastic for dry hair
Free storage bag with carabiner hooks
Plenty of space under the poncho for the backpack
Dimensions rain cape colorful: front length: 93cm, back length: 103cm, width: 146cm
--- 
Free shipping time 1-2 weeks
Shipping Upgrade: Premium shipping 2-4 days
These rainponchos are elegant on average and in the colors. They are suitable for women as well as men who do not shy away from showing color! The rainwear is mainly 100% waterproof and keeps the cyclist in a mood when a rain shower comes. That's how cycling is fun in the rain.
Special product features
100% waterproof quality material (nylon)
Big hood with elastic band for adapting for dry hair
Free storage bag with carabiner hook
Robust zipper front for easy dressing
Ideal for cycling in the rain
A lot of space under the poncho for dry pockets
With a small bag for storage, the rain poncho can always be safely stowed in the backpack.
Dimensions: Front length: 93cm, rear length: 103cm, width: 146cm
Delivery time 1-2 weeks
Show full details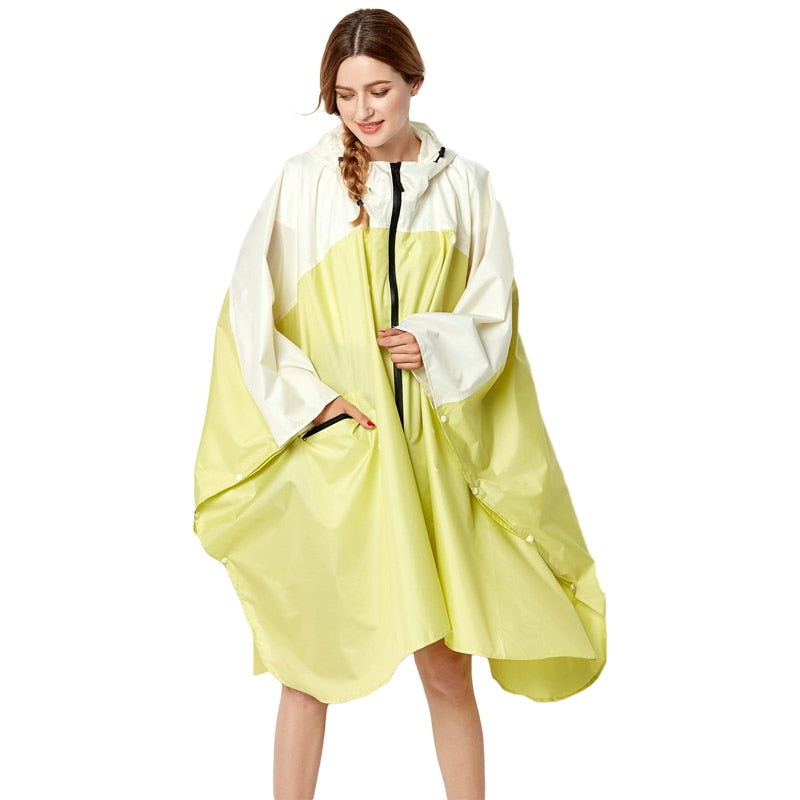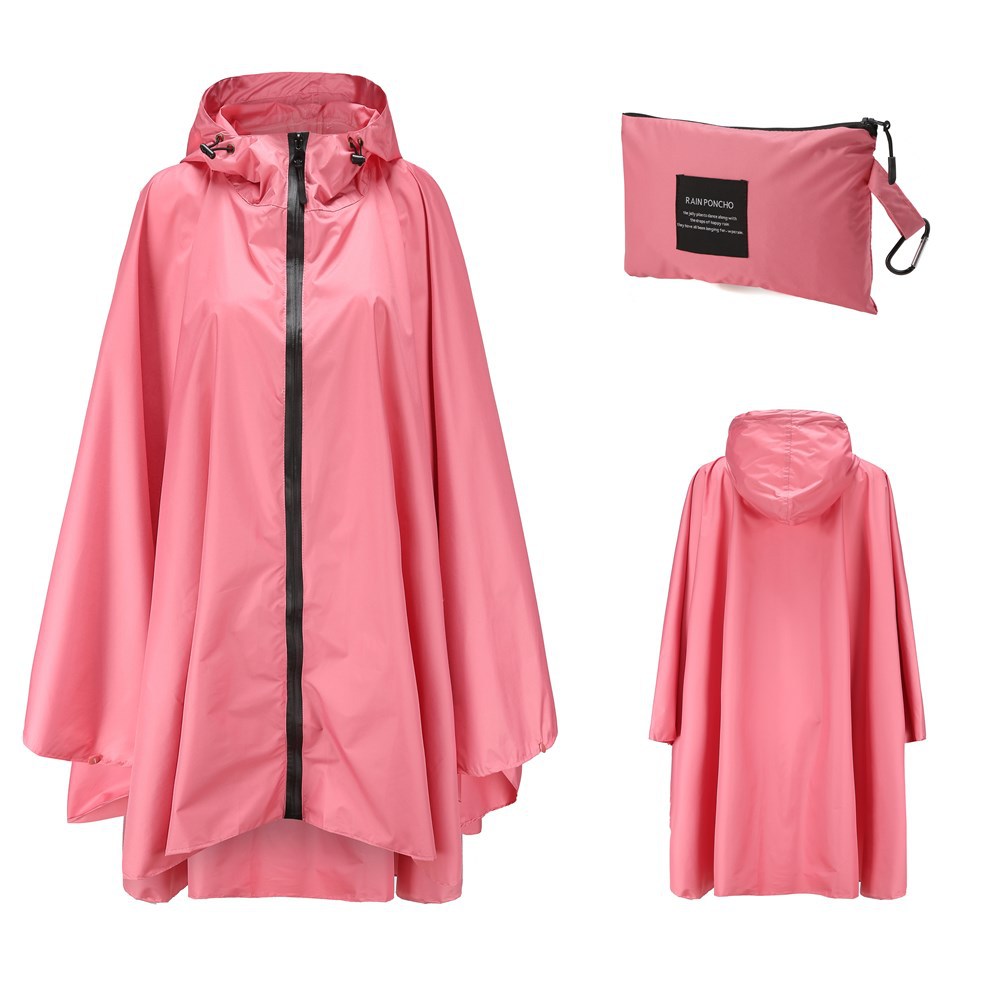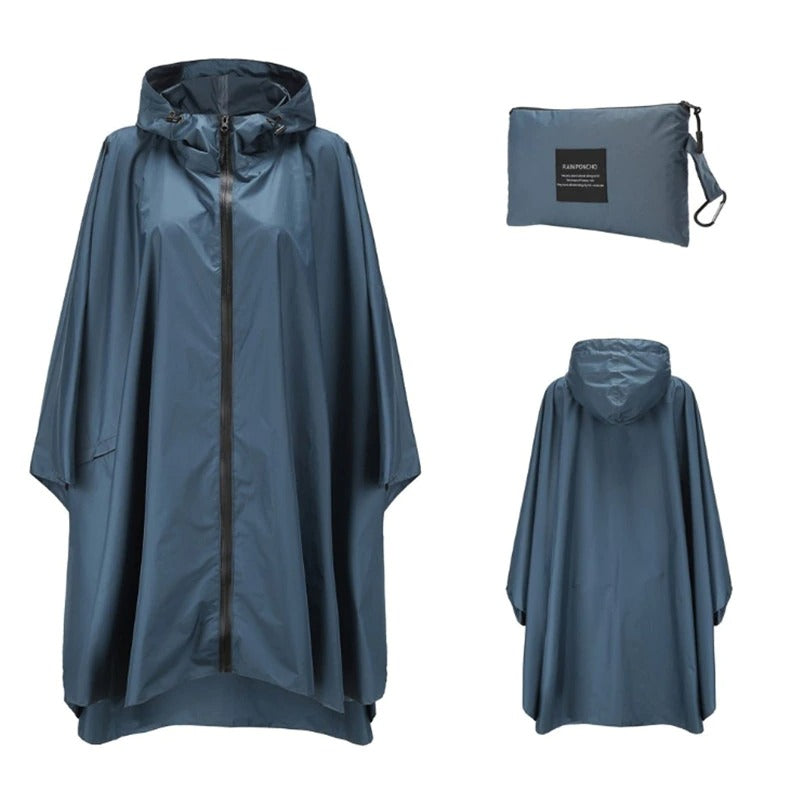 Kostenlose Lieferung

100% Premium Qualität

30 Tage Rückgaberecht

Sichere Zahlung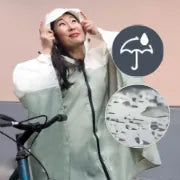 100% Wasserdicht
Komm auch bei starken Regen trocken nach Hause. Der Regenponcho ist besonders wasserdicht und zugleich atmungsaktiv aufgrund des hochwertigen Nylons. Mit einer Wassersäule von 8000mm bietet der Regenponcho maximale Schutzleistung bei Nässe und Regen.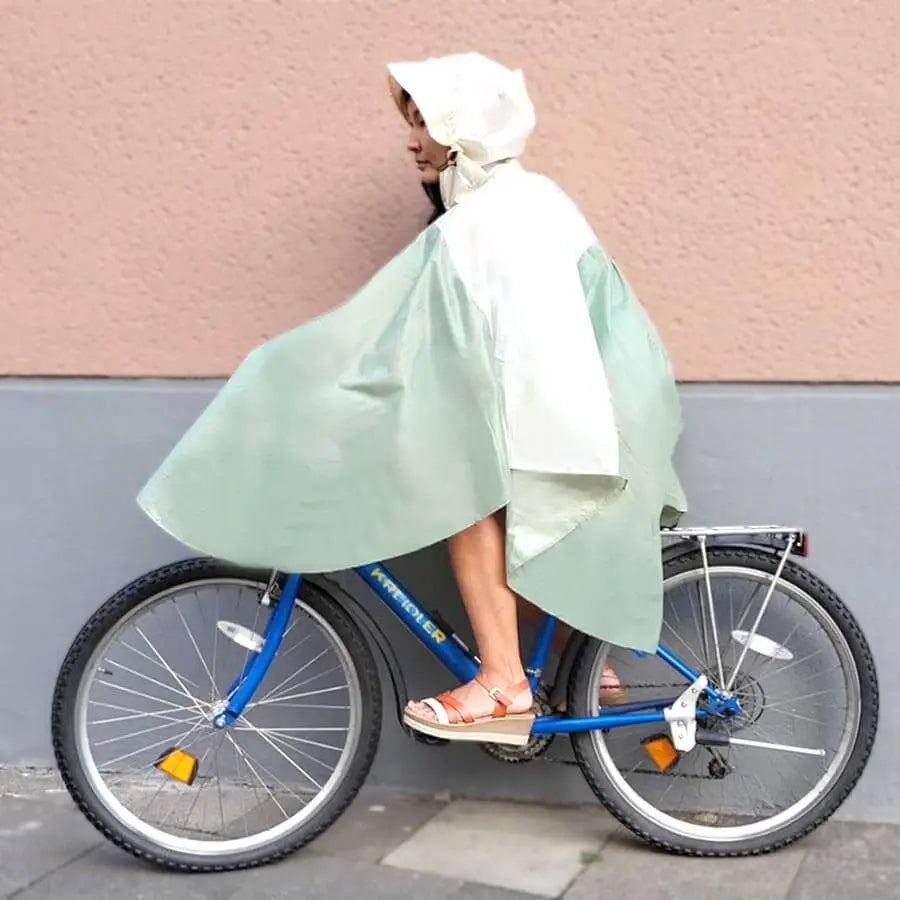 Komfortabel mit viel Bewegungsfreiheit
Auch bei dicken Jacken oder mit einem Rucksack auf dem Rücken bleibt genug Platz für uneingeschränkte Bewegungsfreiheit. Die Kapuze ist schön groß und lässt sich in der Größe verstellen, um einen perfekten Sitz und Schutz zu gewährleisten.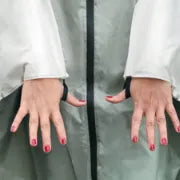 Optimiert für das Fahrradfahren
Für zusätzlichen Schutz bei starken Regen und Wind sorgen praktische Schlaufe am Arm. Diese sorgen dafür, dass der Regenponcho beim Fahrradfahren nicht hochrutscht. Zusätzlich befinden sich kleine Knöpfe am äußerem Rand um den Regenponcho perfekt zu verschließen.
Unterstütze ein wegweisendes Startup mit Leidenschaft
Die Unternehmerin und dreifache Mutter in Köln kreierte Bomence mit einer großen Lust an der Entdeckung von Aha-Momenten und damit neuen Wegen zum Glück. Sie legt viel Wert auf Bewegung und strahlt vor Lebensfreude.
Fahrradfahren ist ihre erste Wahl, um sich in der Stadt fort zu bewegen.​ Mit starken Farben setzt sie ein Statement für mehr Sichtbarkeit der Radfahrer im Straßenverkehr. 
Sie und ihr Team bereiten Kunden Freude für alle kommenden Wege.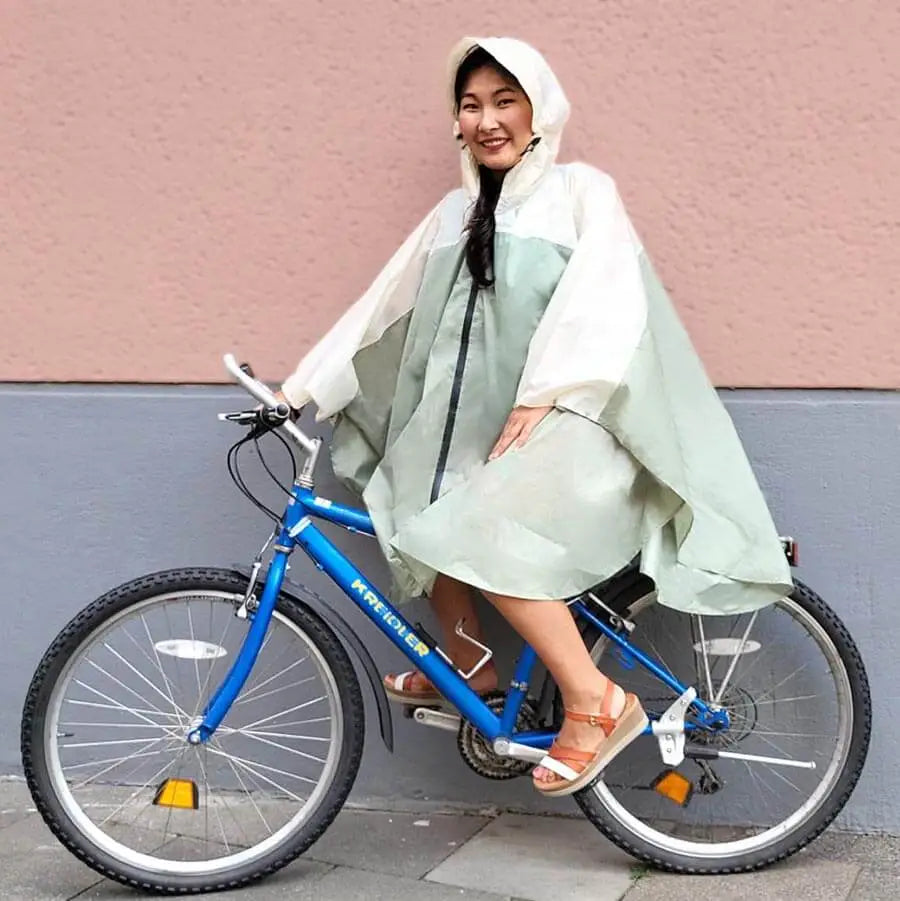 Wie Regenponcho zusammenlegen?
Hier findest du eine Faltanleitung für den Regenponcho.

Lege den Regenponcho für das Fahrrad flach vor dich hin und falte ihn entlang des ersten Knopfs runter. Die Kapuze ist nun nach unten gerichtet.
Klappe nun die linke Hälfte nach rechts.
Falte den Poncho erneut nach rechts so dass nur noch ein Streifen sichtbar ist.
Lege das obere und untere Ende einmal nach innen um.
Schlage die beiden äußeren Enden erneut in Richtung Mitte um. Du hast jetzt ein kleines Rechteck vor dir.
Im vorletzten Schritt faltest du das Rechteck im Zentrum.
Das Regencape für das Fahrrad ist jetzt klein genug, um es im Aufbewahrungsbeutel zu verstauen.

Lese den kompletten Blogbeitrag mit Schritt für Schritt Anleitung und Bildern hier.
Begeisterte Kundenstimmen